OVER ALL THOSE YEARS
Our winemakers' expertise has been awarded with more than a handful of awards
WineAlign National Wine Awards of Canada

2013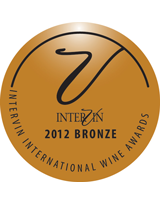 InterVin International Wine Awards

2012
Cuvée Wine Awards

2009
OUR WINERY
What defines a legend? Time-honoured practice, spirit, innovation, and fame that promises to endure. So it is at Legends Estates Winery.
Established in 1946 as a small house winery by John Lizak, a boutique winery was re-born a half century later by Ted and Diane Lizak with son, Paul.
200 acres of fruit and signature grapes farmed carefully and harvested gently.  A place where history of the past and vision of the future have struck a fine balance.  The perfect symmetry of tradition and technology.
STEEPED IN TRADITION
Legends Estates has distinguished itself with difference. First, a fruit wine collection, distinctly dry in nature. Then, a natural evolution to wines crafted from exceptional grapes and exclusively VQA.
Serge Papineau, Winemaker
Since 2000, winemaker Serge Papineau has worked with exceptional winemakers in the Ontario wine industry. His hands-on approach and attitude towards his craftmanship as a vintner continues to produce consistent, high quality wines year after year. Serge's style is one that consists of meticulous handling to ensure that the classic varietal character of each grape is expressed in each and every bottle.
Our range of red, white and rosé wines selection goes beyond any level comparison and our team of wine-tasters will always get you a perfect pick!
YOUR WEDDING SHOULD BE LEGENDARY
YOUR DREAM WEDDING BEGINS AT NIAGARA'S MOST UNIQUE WINERY ON THE LAKE
Located in the heart of Niagara wine country, Legends Estates Winery offers breathtaking waterfront views amongst acres of vineyard, and is the ideal setting to make your wedding day even more memorable.
Located just one minute off the QEW at the end of Ontario Street in Beamsville, Legends may be the end of the road for some, but for others, the entry to a truly magical place.
We offer every guest that turns onto our property a truly unforgettable experience with wines of exceptional quality and service beyond your expectations. Our VQA wines will enhance your menu selection and the outstanding cuisine prepared by our Chef will impress your guests while leaving your taste buds wanting more.
Read what our clients think after tasting our wines
Legends Winery was our first stop for wine tastings for my bachelorette party. We arrived a little bit late unfortunately due to traffic, but we were gladly welcomed upon arrival. The lady that ran our tasting was very knowledgeable about the wine and offered great choices for tasting. We ended up buying several chilled bottles which we were able to enjoy on the patio…
---