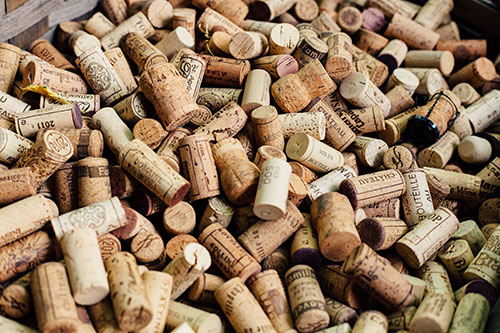 There are several variations of fruit wine that can be manufactured. Wines may be produced strictly with fruit, while some variations are blended with grapes. Processing methods vary, enabling producers to offer several product variations, even if only one kind of berry is available.
The definition of fruit wine varies, but generally fruit wine is made from the juice of sound, ripe fruit, fruit juices or concentrate, without containing any grape products. The alcohol content in wine can vary. According to certain regulations, fruit wine has to be greater than a minimum of 7.1 per cent alcohol. If greater than 14.9 per cent alcohol by volume, it can be labelled as a 'dessert' wine or 'aperitif.' Light wine is considered that of nine per cent alcohol by volume or less.
---
There are three basic kinds of wine variations that can be produced on top of a classic variety:
Iced fruit wine – This is any fruit wine that has been fermented from juice through cryo-extraction. At this stage, there is no measurement of what fruits should yield in the must.
Fortified fruit wine – This is the wine product obtained by adding alcohol, derived from the alcoholic fermentation of a food source and distilled to not less than 80 per cent alcohol by volume. In addition, a fortified fruit wine shall have an actual content no less than 14 per cent alcohol by volume.
Sparkling fruit wine – This wine is impregnated with carbon dioxide to a minimum of 200 kPa at 10 degrees Celsius and has an actual alcoholic strength of not less than 8.5 per cent by volume. As well, sparkling wine has to be, or derive its effervescence exclusively, from primary or secondary alcoholic fermentation in a closed vessel.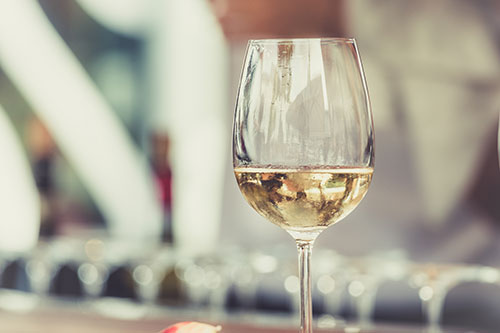 Wine grape varieties represent only a small portion of the more than 600 kinds of grapes. Each grape variety has its own unique combination of characteristics including color, size, skin thickness, acidity, yield per vine and flavors. Only a few grape varieties are suited to produce fine quality wine..
While many grape varieties are used to produce wines, only a few grapes have distinguished themselves as being particulary suited for the production of fine wine. These 'noble grape varieties' must still be matched with the right micro-climate and winemaking techniques in order to live up to their potential.
The Niagara Peninsula is the most well-known and developed wine region in Canada. The protection of the Niagara Escarpment has allowed a microclimate to form for the production of world-class Vinifera grapes. This cool-climate region is similar to Germany in its growing conditions.
---
Climate and Growing Season
The Great Lakes help to provide a temperate continental climate that has contributed to creating a zone in Ontario called the Carolinian Forest, named after the same habitat found as far south as the Carolinas in the United States. It is considered a Canadian national treasure with more species of rare plants and animals than any other place in Canada. Most soils in the grape-growing areas are composed of glacial till or sediments left in glacier-covered rivers and lakes, and clay-loam. The length of the growing season varies. When defined by heat summation units or degree days, the range has been as low as 1060 (°C) or 2000 (°F)-degree days in the coolest vintage (similar to Epernay, France) to 1670 (°C) or 3000 (°F)-degree days in the warmest (similar to Paso Robles, California). Bud break occurs on average from late May to early June with harvest generally beginning in mid-August for French hybrids such as Baco Noir, and mid-September through October for viniferas such as Pinot Noir, Chardonnay, Riesling and Cabernet Franc. Late harvest styles are usually harvested in mid November, with Icewine harvests occurring between mid-December and the beginning of January, depending on the weather.
---
Grape Varieties that Excel in Ontario
Over 60 varieties of classic European grapes can be grown in Ontario, including several that are emerging as capable of creating wines of great distinction. Among the main white vinifera varieties are Riesling, Chardonnay, Gewurztraminer and Sauvignon Blanc. Promising vinifera reds that have shown great power and elegance in recent vintages are Pinot Noir, Gamay Noir, Cabernet Franc, Merlot, and Cabernet Sauvignon. Two French hybrids, Baco Noir and Maréchal Foch have also demonstrated great versatility and appeal.